Manufactured & Mobile Home
No Photos Required
Owner Occupied, Seasonal, Rental & Tenant Packages; HO3 Package in MA Any Age ● Any Value up to $300 000 ($250 000 in PA)● Single and Multi- Sectional Packages
Quote, issue and serve policies on-line
Replacement Cost Loss Settlement in MA
Replacement Cost for Partial Losses in ME, CT, RI, NH, VT, NY, PA
Replacement Cost for Personal Property option available
Risks with previous losses may qualify (up to 3 losses)
Min Premium: $50
Insurer: American Modern Home, A.M. Best® A+ Rated Carrier
Coverage:
• Comprehensive Dwelling Coverage
• Comprehensive Personal Property Coverage
• Personal Liability up to $300,000
• Medical Payments
• Equipment Breakdown Coverage
Special Features:
• Golf Cart Physical Damage & Liability coverage
• Builders Risk available coverage in CT, VT, ME, NH, PA
• Scheduled Personal Property coverage
• Modular Housing acceptable
• Animal Liability Exclusion available in MA, ME, RI, NY
Payment Options: 1, 4 or 10 Monthly Payments (EZ Pay Plan)
Click Here to enter your SRL Agency Code in the SRL E-Z Raters Login
Click your name
Click the "Mobile Home" Button to access modernLINK Quoting System
If you are not authorized to access modernLINK, click the "SET UP AMIG" button or call for assistance: (888) 773-7475
For additional information contact:
Carynn Roberts (888) 773-7475 Ext. 7318 | croberts@specialrisksltd.com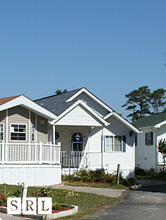 Interested in becoming an SRL Agent? Contact us today.
Call Toll Free: 888.773.7475

Fax: 413.781.0050
Email: info@specialrisksltd.com
or contact us here